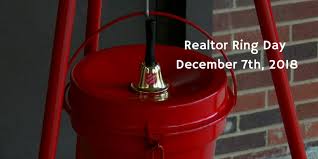 Bell Ringing for The Salvation Army
We spent some time ringing bells to help raise money for The Salvation Army. We were at Hobby Lobby by Best Buy in NW Rochester on December 7th. It was a chilly day and we were glad to be inside at Hobby Lobby. There were so many people that stopped to say hello and that donated money for such a great cause. A lot of people were in the Christmas spirit! We even had a few Christmas Carolers ringing with us to top it all off, click the link to see the video below.
According to The Salvation Army, "As an annual tradition, we have more than 8,000 bell ringing hours to fill with volunteers each year. Volunteers are the difference between an empty kettle and one that raises about $100 per hour – enough food to provide a family with groceries for a month." The Bell Ringing Calendar is currently open to the public. Call 507-288-3663 to volunteer to ring the bells or sign up online for a bell ringing shift.