Just Listed!
Here are all of our current listings. If you would like a private showing please contact us at (507)424-4513 or info@DomailleRealEstate.com
654 Shardlow Place NE, Byron MLS# 5230939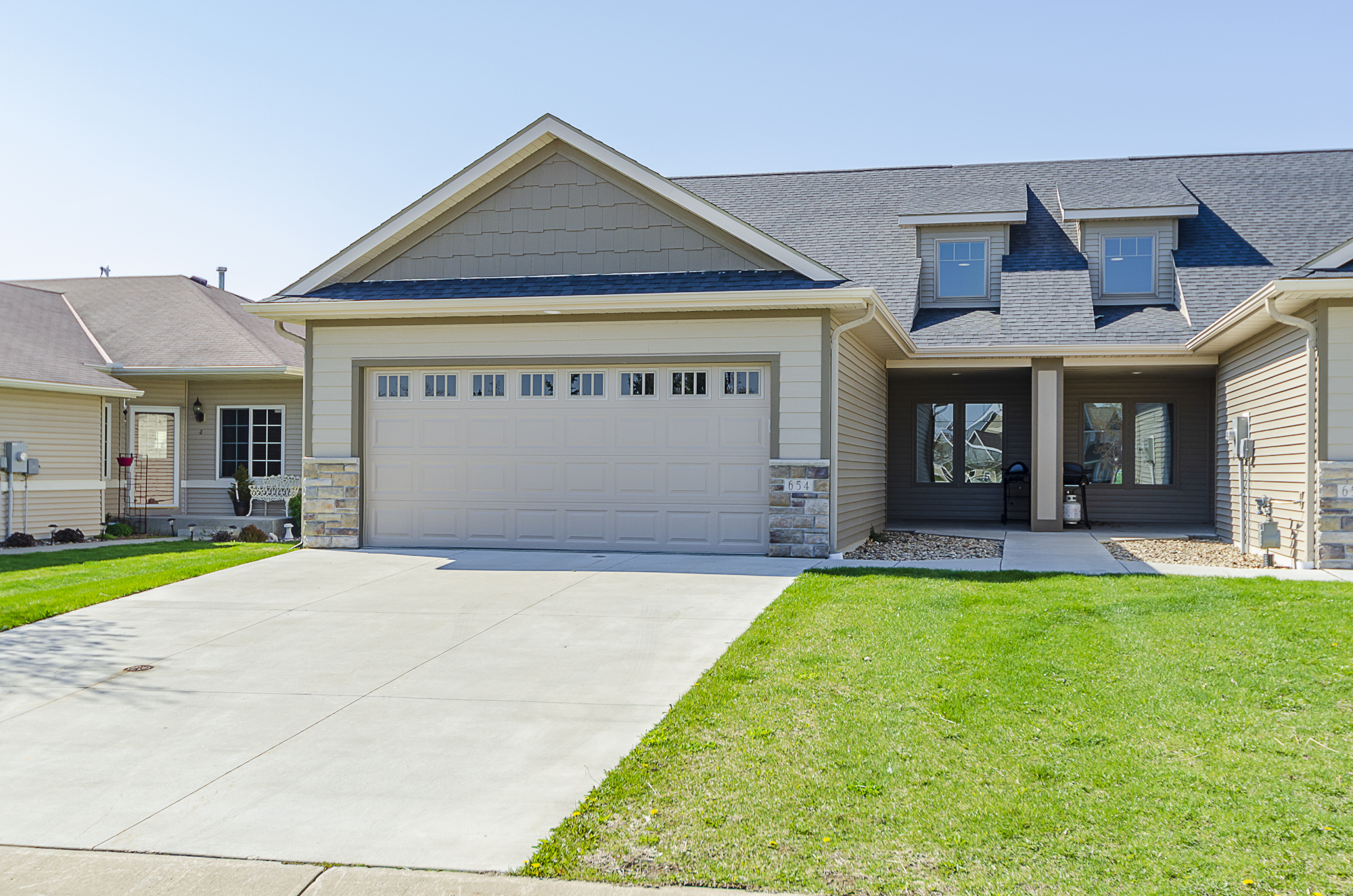 $274,900 – 2 Bedroom, 2-Bathroom
Functional 2-bed, 2-bath town home with upper level loft. Main level living incorporates everything you need on the main level. Zero-entry walk-in to the front door is an added bonus. Stainless appliances, granite counters and hardwood flooring throughout make this home warm and comfortable. The master suite comes with a walk-in closet and a private master bathroom that has a spacious walk-in tile shower. This home is perfect for entertaining with its open floor plan and private back patio, there is even an indoor gas fireplace to snuggle up to on those cold winter nights.
______________________________________
XXXX 15th St SE, Rochester MLS# 5211140

$894,000 – 35.76 Acres of Land
35.76 Acres of partially wooded land that is prime for development. It's located near the Eastwood Golf Course and is next to an existing residential area that is less than 10 minutes from downtown Rochester. Adjoining Parcel is for sale as well (MLS# 5208594).
______________________________________
XXX 15th St SE, Rochester MLS# 5208594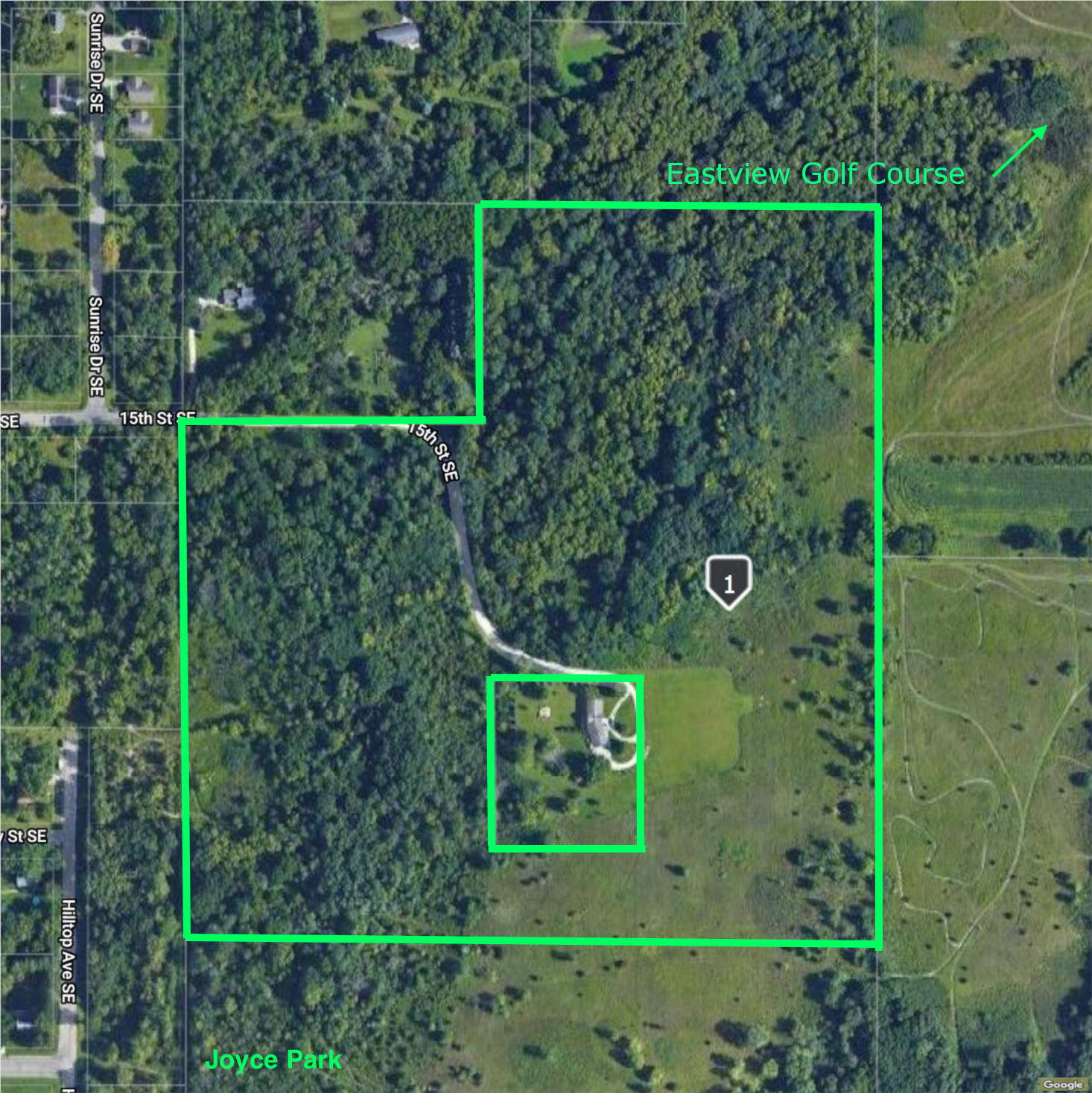 $863,500 – 34.54 Acres of Land
34.54 Acres of partially wooded land that is prime for development. It's located next to the Eastwood Golf Course, an existing residential area and is less than 10 minutes from downtown Rochester. There was a development plan created on this property in 2003 as this is the perfect place to develop.
______________________________________

107 The Fairway, Albert Lea MLS# 5139710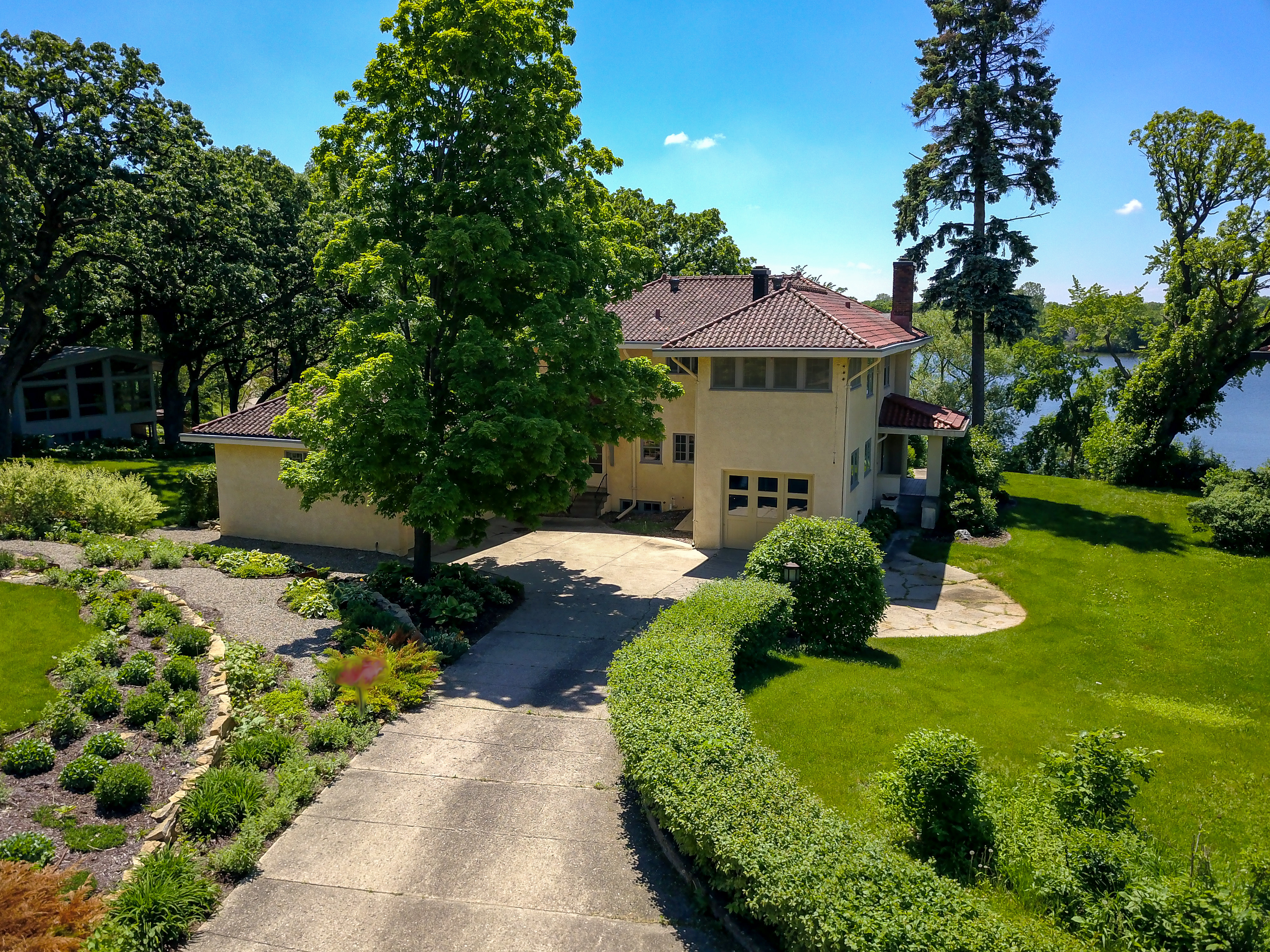 $450,000 – 4 Bedroom, 4-Bathroom
Your stunning lake view home awaits and is tucked in a wooded setting along-side Fountain Lake in Albert Lea! This grand property connects with its park like setting and the Fountain Lake beyond with wrap-around, south facing windows. It has been masterfully updated and renovated to capture the nature and feel of the original home as well as the modern luxuries of today's up-scale homes. Stunning woodwork, wood floors and historic hearth anchor the spacious living and dining room. In addition to 4 spacious bedrooms and 4 bathrooms, you're welcomed into the home by a newly renovated kitchen! New cabinets, a gorgeous granite countertop and a backsplash were installed. Professional grade appliances, abundant windows and granite tile floors make this kitchen a joy to work in.
The original carriage house has been reimagined as a beautiful family room. This space boasts in-floor radiant heat, custom home office cabinetry and a generous living space. The three-season sun porch has windows on three sides and tile flooring which soaks up the bountiful natural sunlight.
Upstairs, this gracious home provides a generous Master bedroom with spa bathroom, generous closet space and a walk-in wardrobe area. All detailing in this space is historic with a contemporary point of view. Wrap around windows connect you to beautiful views of the lake. A second bedroom includes an en suite bathroom while a third bedroom opens out onto an exterior deck. A middle 3/4 bathroom has been recently renovated to include marble tile, radiant in-floor heating, built-in cabinetry and a beautiful glass enclosed shower. The fourth bedroom, once the maid's quarters, features a sink, closet and cozy sleeping area.
This stately home is perched on a knoll, surrounded by mature oaks, lush landscaping and an extraordinary patio to enjoy the sunset over the lake. Concrete steps transit the grassy terraces to connect with the lake beyond.

______________________________________
401 S Main St, Stewartville MLS# 5012275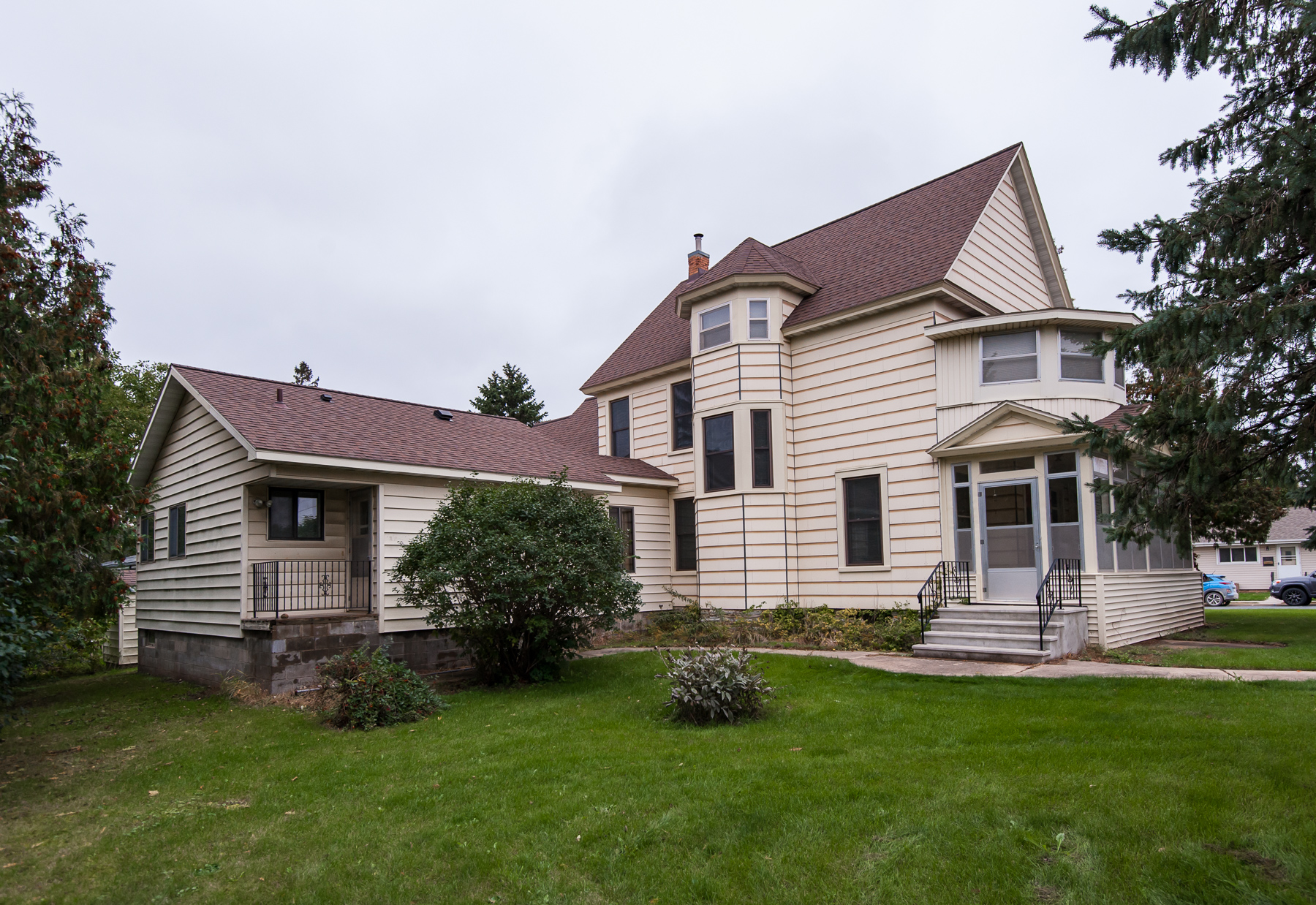 $225,000 – 5-Bedroom, 3-Bathroom

Very spacious 5-bedroom3-bathroom home in the heart of Stewartville. The roof is only 4 years old!This home boasts gorgeous woodwork, from the pocket doors to the stairs and the floors on the upper level. There are many built-ins throughout the house. The main floor has a family room with bay windows that allow for a lot of natural lighting and a living room with a picture window that contains stained glass art. There is a master suite with a private master bathroom and laundry hook-ups also on the main level. The main floor bathroom keeps its old-world charm with an old porcelain soaker tub. Upstairs are 4 bedrooms and a bathroom, one of which was used at one time as a kitchen. Attached to another bedroom upstairs is a small sitting room and access to the upper enclosed porch. The walk-up attic is unfinished but offers a lot of storage space. This home has a very historic and comfortable feel to it with plenty of space to accommodate.

______________________________________